An ecovillage is an intentional, traditional, or urban community that is consciously designed through locally owned participatory processes in all four dimensions of sustainability (social, culture, ecology, and economy) to regenerate social and natural environments.
What is an Ecovillage? GEN's definition of 'ecovillage' is broad, allowing for many different kinds of communities and projects to be recognised. Because each ecovillage is designed by the people who live there, according to their vision, context, culture, and interests, no two are alike.
While every ecovillage is unique, GEN categorizes them into two general categories, which can be found in either rural or urban settings:
traditional – existing rural villages and communities that decide to design their own pathway into the future, using participatory processes to combine life-sustaining traditional wisdom and positive new innovation.
intentional – created by people who come together afresh with a shared purpose or vision.
We move towards a cohesive language in the Global Ecovillage Network, (GEN). Together, we manifest a reality where ecovillage lifestyles become an aspiration, inspiring large scale, community-led change processes and government-supported systems for a regenerative world. 
ECO: Comes from the Greek Oikos – relating to family, home and the land surrounding the home – planet
In Economy – Eco-Nomos: the concept of natural law
In Ecology – Eco-Logos: the divine reason implicit in the cosmos, ordering it and giving it form and meaning
VILLAGE: A clustered human settlement, larger than a hamlet but smaller than a town, with a population ranging from a few tens to a few thousand. Though often located in rural areas, the term urban village is also applied to urban neighborhoods.
COMMUNITY: The word "community" comes from the Latin "communis", which means "shared in common" and typically refers to:
A group of people living in the same place
A group of people sharing certain attitudes and interests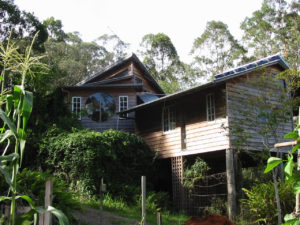 INTENTIONAL COMMUNITY: A group of people who intentionally live together or share common facilities and co-create at least some of their social, economic, ecological and/or cultural relationships.
There is an overlap between intentional communities and ecovillages, yet they are not the same. Traditional ecovillages are not intentional communities. Some intentional communities are too small to be recognised as ecovillages.
ECOVILLAGE: A rural or urban community that is consciously designed through locally owned, participatory processes in all four dimensions of sustainability (social, culture, ecology and economy) to regenerate their social and natural environments.
Criteria: GEN recognizes ecovillages as such if they
subscribe to the Ecovillage Principles
are already implementing solutions in at least one of the Dimensions of Regeneration, with an intention to spread implementation to all four dimensions (whole systems design)
have a population ranging from at least 20 to several thousand inhabitants
have been in existence for at least 2 years
are enrolled in the GEN Ecovillage Map database
GEN knows that an Ecovillage is a process, not an outcome. Projects and communities do not need to call themselves 'ecovillages' to be recognised as such.
ASPIRING ECOVILLAGE: An intentional or traditional community which is on its way to becoming an ecovillage, but does not yet meet all the criteria of being recognised as an ecovillage.
SHOWCASE ECOVILLAGE: An Ecovillage that has been identified by their region and/or GEN as exemplary. Showcase Ecovillages have a designated GEN Ambassador and are open to visits from government representatives, school classes, etc. They participate in the Ecovillage Impact Assessment and are specifically represented in GEN publications.
ECO COMMUNITIES: Eco-communities are 'small ecovillages', with a population of less than 20 inhabitants, but still consciously designed through locally owned, participatory processes in all four dimensions of sustainability (social, culture, ecology and economy) to regenerate their social and natural environments.
ECO PROJECTS: Initiatives of various sizes that inspire, educate and foster ecovillage lifestyles.
Examples:
Learning and demonstration centres, like CAT (Centre for Alternative Technology in Wales, UK)
Green schools
Permaculture centres and farms
Restoration sites
NATIONAL ECOVILLAGE NETWORK: A national node of GEN that can be formed once there are at least three Ecovillages in one country. A national ecovillage network aims to be registered as separate NGO (or in some cases fiscally sponsored by registered like-minded NGO's or non-profit organizations) in their country.
GEN's Strategy to Change the World
Vision
The  Global Ecovillage Network envisions a world of empowered citizens and communities, designing and implementing their own pathways to a sustainable future, and building bridges of hope and international solidarity.
Mission
To innovate, catalyze, educate and advocate in global partnership with ecovillages and all those dedicated to the shift to a regenerative world.
Goals
To advance the education of individuals from all walks of life by sharing the experience and best practices gained from the networks of ecovillages and sustainable communities worldwide.
To advance human rights, conflict resolution, and reconciliation by empowering local communities to interact globally, while promoting a culture of mutual acceptance and respect, effective communications, and cross-cultural outreach.
To advance environmental protection globally by serving as a think tank, incubator, international partner organization, and catalyst for projects that expedite the shift to sustainable and resilient lifestyles.
To advance citizen and community participation in local decision-making, influencing policy-makers, and educating the public, to accelerate the transition to sustainable living.
Our Work
Through the sharing of best practices and innovative solutions and the honouring of deep-rooted traditional knowledge and local cultures, GEN builds bridges between policy-makers, academics, entrepreneurs and sustainable community networks across the globe in order to develop strategies for a global transition to resilient communities and cultures.
GEN is registered as an international charity in Scotland. It does its work through an International office in Findhorn, and through five regional networks: Oceania & Asia (GENOA), North America (GENNA), Latin America (CASA), Europe (GEN Europe), and Africa (GEN Africa). GEN Fertile Crescent is an emerging region from the Middle East.
GEN has consultative status within UN-ECOSOC (Economic and Social Council) and is a partner of the UNITAR-CIFAL initiative, which provides trainings in sustainable development to local governmental officials around the world.
GEN's Main Activities
• To provide information, tools, examples and representation to the expanding networks of those dedicated to developing and demonstrating sustainability principles and practices in their lifestyles and communities around the world
• To coordinate the activities of a number of regional ecovillage networks around the world
• To serve as an incubator and platform for international projects and initiatives those accelerate the shift to sustainable lifestyles and more resilient society
Strategic Goals of Our Work:
Increase the number and visibility of grassroots actions and ecovillage projects that are linked to GEN (e.g. as members, on interactive maps, through newsletters and conferences)
Increase the number of individuals who support GEN (e.g. GEN Ambassadors, Friends of GEN, GEN Volunteers, GEN Staff, etc.)
Share best practice and showcase the solutions implemented by ecovillage projects on the ground
Offer pathways to sustainability (e.g. Ecovillage Transition) that are easy to implement and further develop education and programs that support this
Create inspirational meetings and conferences to promote sustainable lifestyles and resilience worldwide
Raise the profile of GEN internationally through pro-active political influencing (e.g. governments, AU, EU, UN)
Build and strengthen strategic alliances with like-minded governmental and civil society organisations and socially responsible corporations
Strengthen the organizational and financial base of GEN in order to adequately fund our work activities and staff
Who is the Global Ecovillage Network?
The Global Ecovillage Network (GEN) catalyzes communities for a regenerative world. GEN is a growing network of regenerative communities and initiatives that bridge cultures, countries, and continents.
GEN builds bridges between policy-makers, governments, NGOs, academics, entrepreneurs, activists, community networks and ecologically-minded individuals across the globe in order to develop strategies for a global transition to resilient communities and cultures.
What is an Ecovillage?
An ecovillage is an intentional, traditional or urban community that is consciously designing its pathway through locally owned, participatory processes, and aiming to address the
Ecovillage Principles
in the 4 Areas of Regeneration (social, culture, ecology, economy into a whole systems design).
Ecovillages are living laboratories pioneering beautiful alternatives and innovative solutions. They are rural or urban settlements with vibrant social structures, vastly diverse, yet united in their actions towards low-impact, high-quality lifestyles. Read more about ecovillage definitions in our Glossary.
Who is in the GEN Network?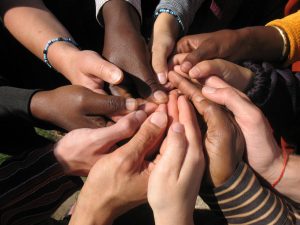 GEN is composed of 5 regional networks, and the youth arm, NextGEN, spanning the globe. The network is made up of approximately 10,000 communities and related projects where people are living together in greater ecological harmony.
Some network members include large networks like Sarvodaya (2,000 active sustainable villages in Sri Lanka); the Federation of Damanhur in Italy and REDES in Senegal; as well as small rural ecovillages like Gaia Asociación in Argentina and Huehuecoyotl in Mexico.
It also includes urban rejuvenation projects like Los Angeles EcoVillage and Christiania in Copenhagen; permaculture design sites such as Crystal Waters, Australia, Cochabamba, Bolivia and Barus, Brazil; and educational centres such as Findhorn in Scotland, Centre for Alternative Technology in Wales, Earthlands in Massachusetts, and many more.
GEN website: https://ecovillage.org/about/about-gen/